Speakap
Expertise Partner
Speakap is a branded engagement platform that enables organizations to reach their frontline employees, to deliver great customer experiences and drive business value. Deskless employees of IKEA, Rituals, McDonald's, Hudson's Bay and 350 other businesses worldwide all love using Speakap.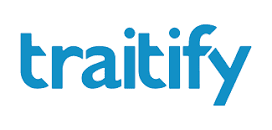 Tratify


Expertise Partner
Traitify's mobile-first, visual-based assessment puts the power of personality data to work for the modern employer -- from the initial candidate experience through hiring, employment, and ongoing learning & development, Traitify is there with the data needed to help employers and employees get the most out of employment experiences and improve the way the world works.

Talent Plus ® is the Leading Talent Assessment Partner in hospitality. Our scientifically-validated assessments identify the talents needed to select, develop and retain a world-class staff. Through The Science of Talent ®, our client partners see reduced turnover, increased engagement and an improved guest experience.

Pearson Accelerated
Exhibitor
Pearson Accelerated Pathways helps companies strategically align their educational assistance spending to the talent objectives of the organization. We leverage an agnostic, consultative approach to solving educational attainment challenges and increasing economic mobility for working adults. Our prescriptive, curated mix of education resources, technology, content, coaches and partnerships work in tandem to overcome the most complex educational disparity, from your frontline to your executive employee, creating a win-win model for employers and educational providers alike. Learn how we improve business performance by building a workforce that's more skilled, competitive, engaged, and prepared for the future of work